View all CTA Manufacturing corp. Dispensors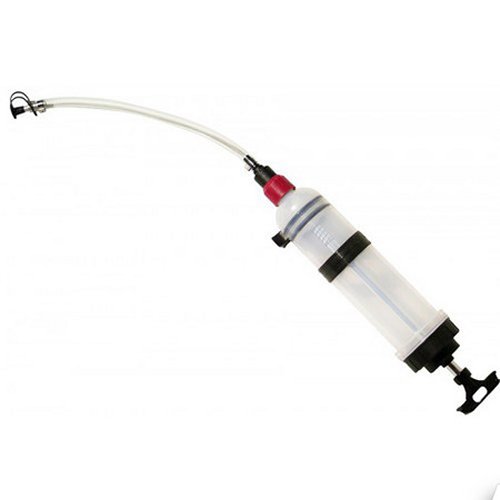 ---
Warranty:

Call us for details.

Description:

1500cc Fluid Filler/Extraction Syringe

Handles all types of automotive fluid - including brake fluid
Includes (2) sets of seals (also available individually)
Extra hose extensions (CTA #7079) also available
Clear plastic for viewing fluid
Flow control valve, aluminum tip, and gripping band

Cylinder body is calibrated (English and Metric) and is clear for viewing volume and fluid condition. Disassembles for easy cleaning, enabling use with multiple fluids.