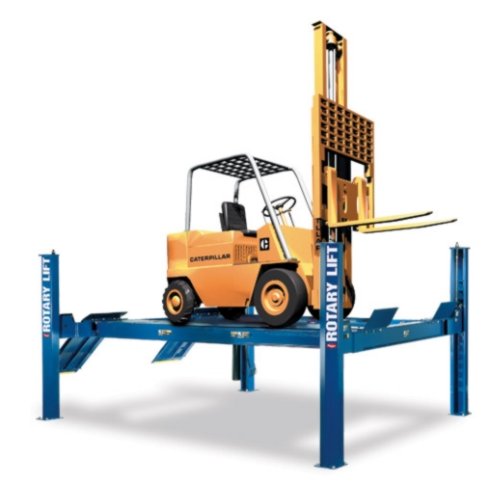 ---
Notes:

Residential delivery extra.
You will be contacted with shipping charges.
Local Sales Tax Will Apply

Warranty:

1 Year Limited

Description:

Auto Lift, 4 Post 25,000 Pound, Heavy Duty Surface Mounted Lift

Maximum Wheelbase Range is 163"
Rise is 68"
Heavy Duty Surface Mounted Runway-Type Drive-on Lift, with 24" Wide Runway That Can Be Set For Variable Tread Width Setting.Runways and Ramps Have an Oil resistant, Non-skid Coating. Includes Air Operated Single Point Release Locking Latches. Internal Air Line with Quick Disconnects. Electric-hydraulic Operation. For Raising Forklifts.