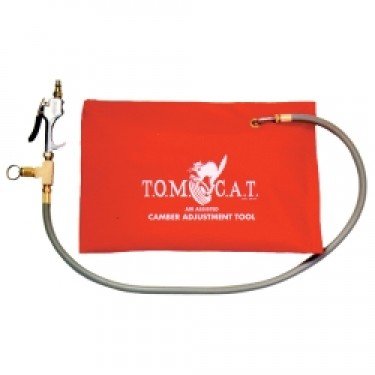 ---
Warranty:

Call for Details

Description:

"Makes Camber Adjustment a One-Man Job"
Works on many GM and Chrysler vehicles using two-bolt lower strut mounts.
Inflatable air bladder fits between tire and strut for easy and controlled adjustment of camber settings.
Camber can be easily set with wheels on the ground.
Eliminates the need for special camber bolts.
Includes:
2' air hose and bladder.
Low pressure pop-off valve to prevent overinflating.
Air control valve for inflating and controlled deflating.