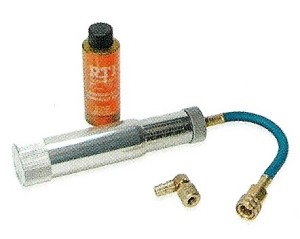 ---
Notes:

$50.00 Minimum Order on RTI items

Warranty:

Description:

Refillable Dye/OilInjector
This professional aluminum 2 oz. capacity injector can be used to easily inject dye or oil thru the low side port of a pressurized A/C system. The 114 oz. graduations provide accurate dispensing. One 4 oz. bottle of universal A/C dye included. Works on R12, as well as R134a systems.