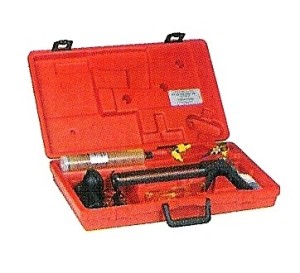 ---
Notes:

$50.00 Minimum Order on RTI items

Warranty:

Description:

AIC Leak Detection Kit
Our popular A/C ultra-violet leak detection kit is compatible with R134a and R12. One 8 oz. cartridge of universal dye, 12 volt UV light, R12 and R134a adapters, dye injection gun are all included in a molded case.