Get $200 OFF
Mitey Mate Jr. Hand-Held Expander

Save big on the handiest tool in the shop!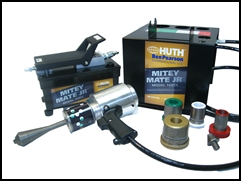 Buy now to get $200 OFF hand-held model 1685S!
1 ½ - 3 inch expanding tooling included in the 1685S.
• 17000 lbs. of expanding force that you can use right where you need it
• 1685S includes standard expanding capacity from 1-1/2" to 3"
• Improved Accusizer system includes METRIC DIMENSIONS
• CE Approved
• 15/16" ID - 4" ID capability with additional tooling
• The gun head weighs only 7 pounds
• All three pieces together weigh only 34 pounds
• Air regulator included in package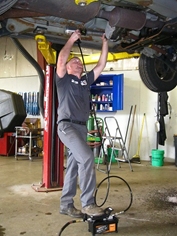 This promotion is available
April 27th, 2020 through June 5th, 2020

How it works: Just purchase one of Huth's popular and handy 1685S hand-held expanders through your distributor and you will get $200 off list price.

*Not good with any other offers. Orders must be received by 6/5/20 for shipment by 7/1/20.